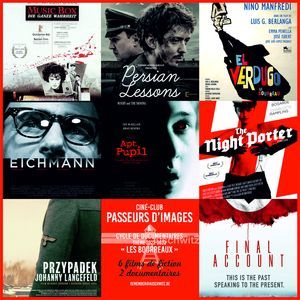 In 2022-2023, Remembrance of Auschwitz is organising a cycle of film screenings entitled 'PASSEURS D'IMAGES' which will be presented at Cinéma Aventure in Brussels.
The theme of the 2022-2023 edition is 'Executioners'

This year, we are planning this project as a film club with six sessions of fiction films.
The films are shown in their original version. There are regularly films in English.
Practical info:
All screenings will take place at 7.30 pm at
Cinéma AVENTURE
Galerie du Centre
Rue des Fripiers, 15
1000 Brussels
Price: €6
Click on the FR or NL square at the top right of the page to access the film club pages in French or in Dutch.