Collection of private archives
The Auschwitz Foundation, directed by Remembrance of Auschwitz ASBL, is currently undertaking a drive to collect private archives relating to the commemoration of victims of Nazi crimes and genocide.
We encourage all those in possession of personal documents (letters, photos, diaries, notes, identity documents, attestations, designs, etc.) concerning immigration, internment, deportation, life in hiding or resistance to deposit them with us. They will be added to the archives of the Auschwitz Foundation, where they will be indexed and preserved under optimum conditions. Archives may also be deposited with the Auschwitz Foundation for a few days for digital registration.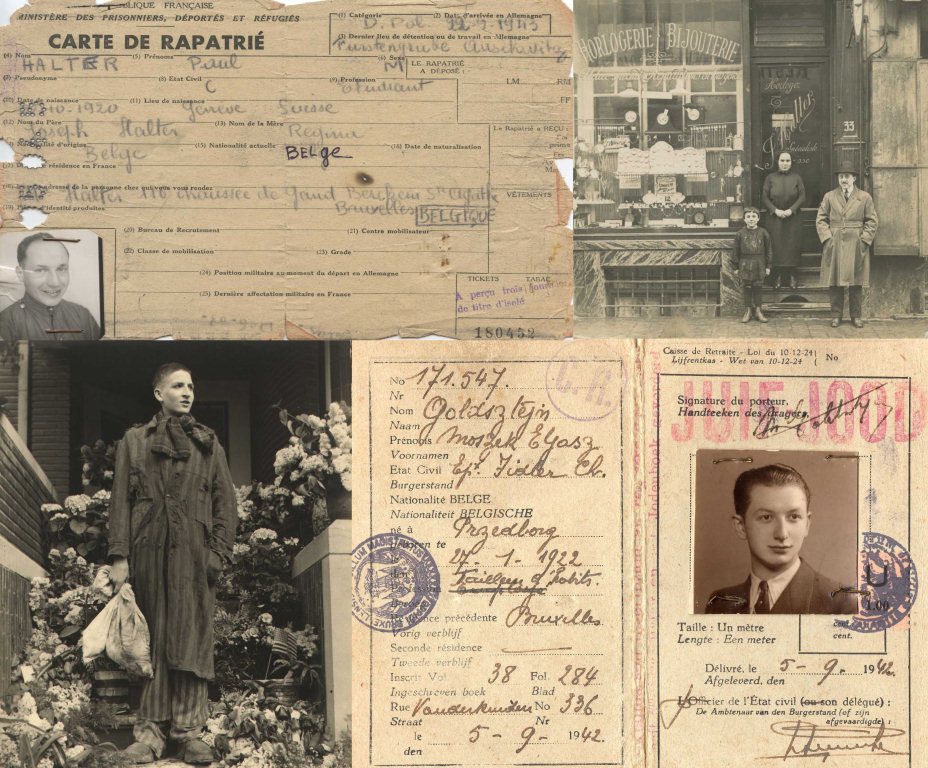 For more information, please contact our archivist, Sarah Timperman.
Marolles-Midi Project – "Picking up the Pieces"
This appeal to "Pick up the Pieces" forms part of the Auschwitz Foundation's project to resurrect the memory of Brussels' former Jewish quarter from the 1930's to the Liberation, as well as resistance activity in the quarter during the Occupation.
We would be grateful to receive personal objects of relevance for our project (letters and other personal documents,but also toys, household goods or works of art), contemporary newspapers or, especially, photos, family films or sound recordings dating from that period. Unfortunately, no traces of the tragedy experienced by the Jewish population living in the Marolles and round the Gare du Midi are to be found in newspapers or radio broadcasts of the period, still less in films.
This appeal forms part of the Auschwitz Foundation's wish to build up archives to commemorate the persecution of the Jews living in Marolles-Midi and their deportation to the Nazi camps. However, we also want to collect testimony on the daily life of the quarter's Jewish population in the 1930's and 1940's, in the form of objects and illustrations of working life, leisure activities, cultural and political associations and family and social life.
Please contact us if you have objects relevant to our project and are willing to entrust them to us so that we can preserve them and introduce them to researchers and the general public.
We will incorporate them in the archives of the Auschwitz Foundation, where they will be catalogued, preserved and digitized to make them easily available.
For further information : Projects Focusing on the "Marolles-Midi" District of Brussels